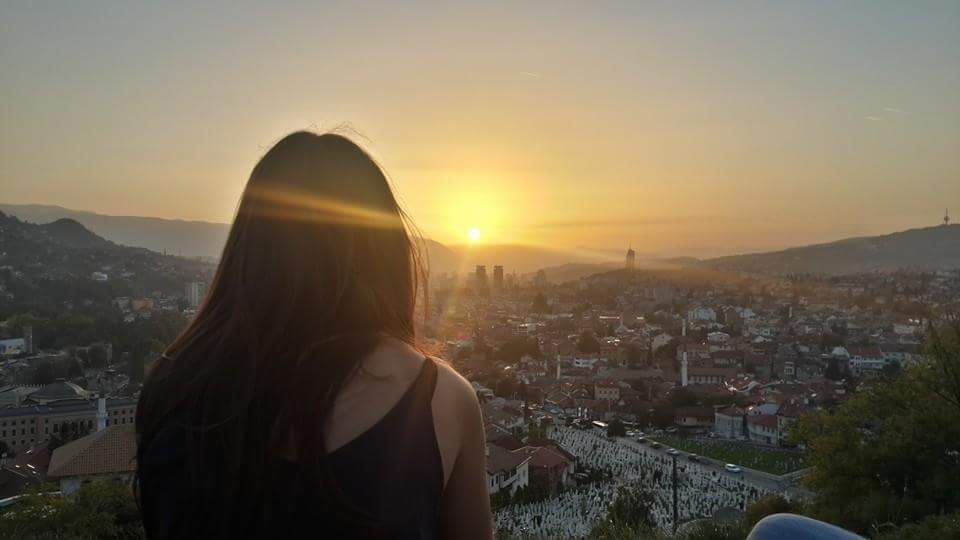 Watching a sunset over Sarajevo was something I wanted to do
for ages, ever since I saw a photo a few years back on Instagram. The bestplace to watch the sun go down in Sarajevo is at the Zuta Tabija (yellow fortress). You can walk there by going past the cemetery near the Sebilj fountain, or take the taxi up. Taxi shouldn't cost more than 3-5km. The hike up isn't for the faint hearted, its very steep but worth the climb especially just before the sun goes down.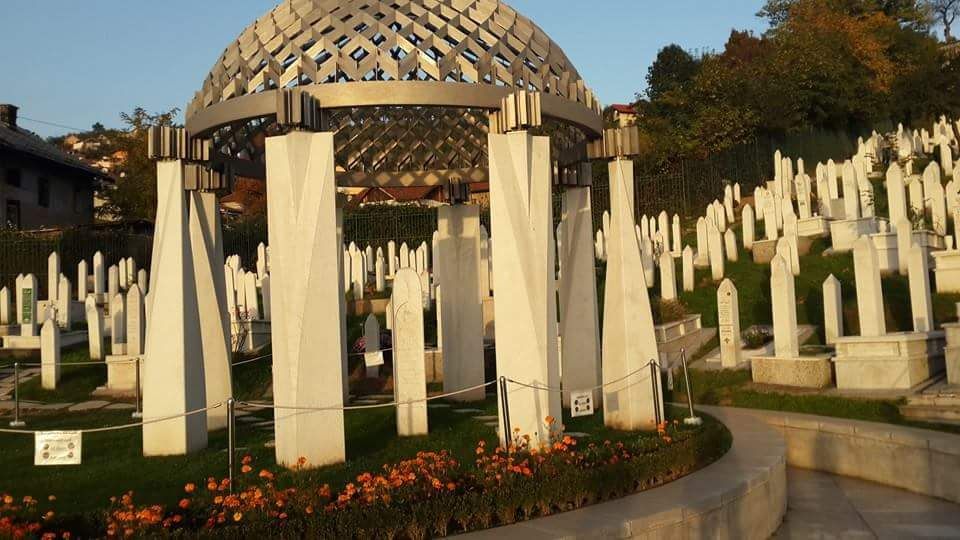 As you climb up you can't help notice the cemetery.  Many of them young men. Many my age even younger. They are sadly the victims of the war in the early 90's. Inside the cemetery is also the grave and memorial to Aljia Izetbegovic, Bosnias first prime minister who died in 2003. His memorial is often guarded but many go around to pay their respects to him and of course the many innocent lives lost.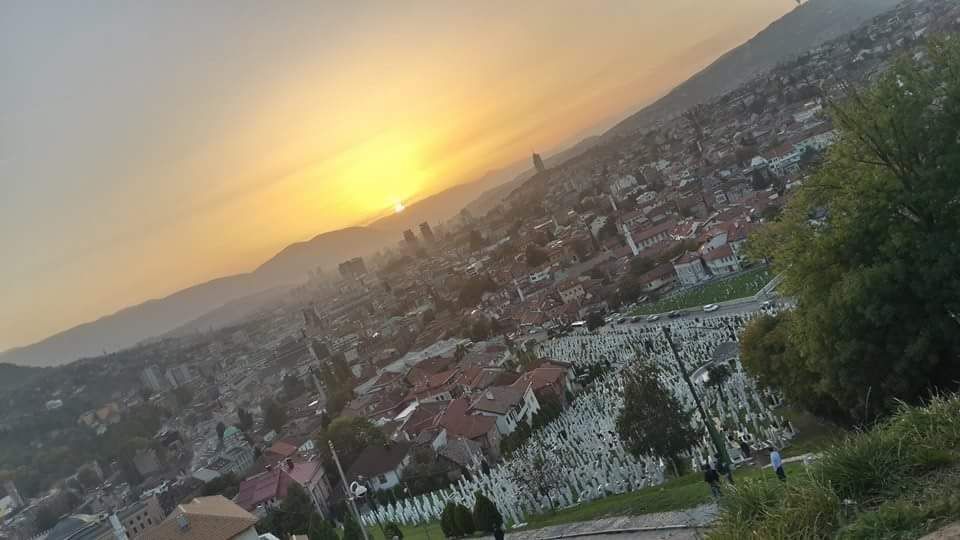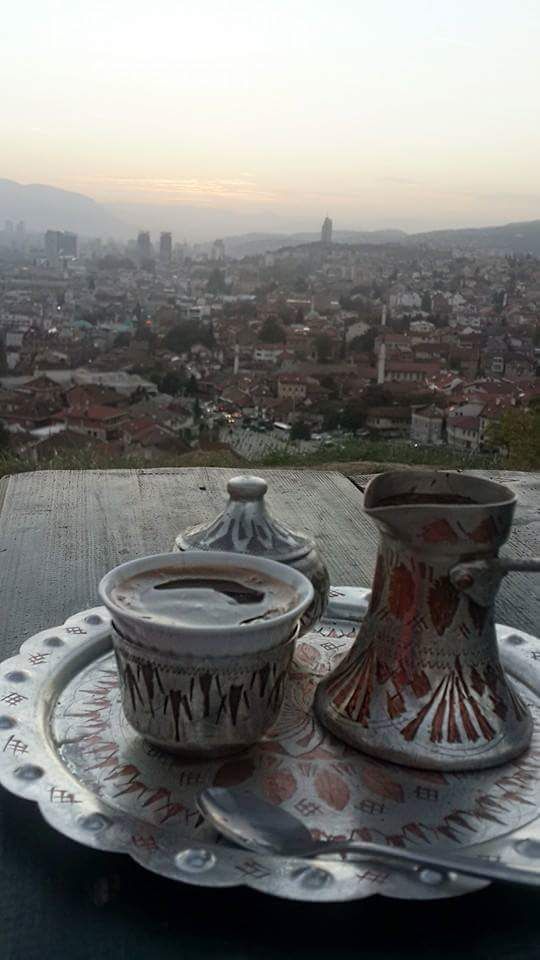 During the month of ramadan, žuta tabija is full of people. They break their fast here and a cannon goes off to mark the breaking of fast (iftar). One thing i loved about the cafe up on the hill is the owner only serves Bosnian made products, thus helping his country out by not importing. i ordered a bosnian coffee and afruity mineral drink. If it gets colder in the evening, and you forgot your jacket, no worries! This place provides wrap blankets.
When i was up here with my mum one time, there was a guy entertaining people with guitar. He sang a very old and popular Bosnian song "kad ja podjoh na bentasu". The atmosphere and vibe with the beautiful song and the sun setting was just incredible.